Maybe it's just me, I don't know, but I have noticed a trend for a very long time. If you criticize a cartoon from the 1980's, you may as well be kicking someone's grandmother in the stomach.
I tend to blame the nostalgia glasses, as a lot of people will remember the cartoons they grew up with in the 1980's as these dark, brooding, Shakepearan epics. I've seen people say with a straight face that the original
"Transformers"
is better than
"Batman the Animated Series."
I wish I was kidding, but I am not.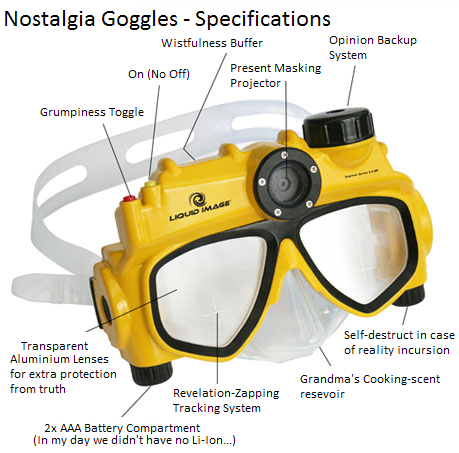 I've seen people proclaim that
"GI Joe"
is better than
"Gargoyles"
and that "Cobra Commander was a badass that could make Xanatos lick his boots.
I've seen a lot of weird claims. Even a good friend and I had a debate about the original
"Transformers the Movie"
that got pretty heated. I was very critical of it, and at one point he said "it was a delightful piece of our childhood, and you won't speak ill of it."
Now, let me get this out of the way, I love that movie. I can quote it word for word. But I still recognize that the movie is crap. I can do that, and still enjoy it. Why can't other people? Why does it need to be placed on a pedestal next to
"Casablanca?"
Don't roll your eyes at me, I have seen that.
I'm reminded of something Greg Weisman once said:
I think Batman the Animated Series was a revelation to many of us, and gave us the courage and evidence of success that allowed us to at least attempt to match or better that great series. Simpsons helped too, as did Who Framed Roger Rabbit and The Little Mermaid (the movie), and to a lesser extent The Great Mouse Detective. Animation seemed to be in something of a renaissance. But it shouldn't have been surprising. A generation of multi-discipline writers and artists who grew up on cartoons, comic books and genre fiction -- creative types who had learned to be discerning readers and viewers -- began to execute the kinds of shows they wanted to see. As for Gargoyles specifically, the miracle wasn't that people let me do what I wanted, but that they left me alone, which allowed me to do what I wanted. A subtle distinction, I know. But a significant one.
Yeah, this sums up the change. But why are so many dismissing the better shows that came later, and going on about how great the toy commercials of the 80's were? If they grew out of cartoons by then, that's fine. But, I know people who've watched them and proclaim the superiority of the toy commercials.
I will admit, I wonder how many of them have gone back and looked at them again. But, it doesn't matter. 80's cartoons are serious business, it seems. And so few people have a sense of humor about them.