Now, I know this blog is mostly about entertainment, not politics. But this here entertains me, so I now want to entertain you with it. Let's take a look at the disaster that is Moammar Gaddafi. With all of his flashy outfits, gimmicky henchmen, and own country, I think he is a cosplayer who dressed up as a comic book villain and let things get way out of hand.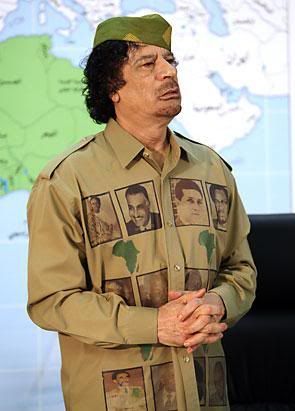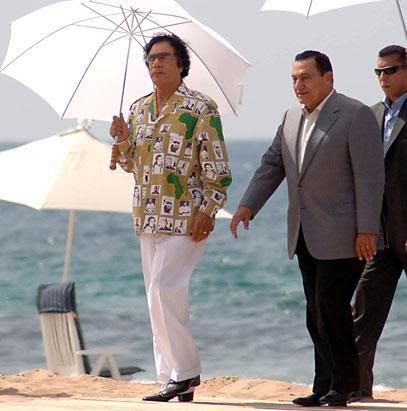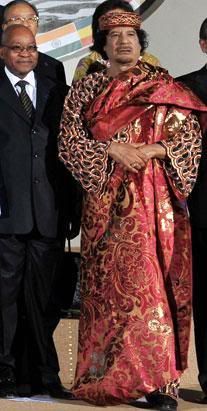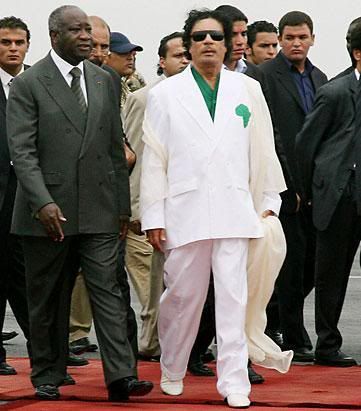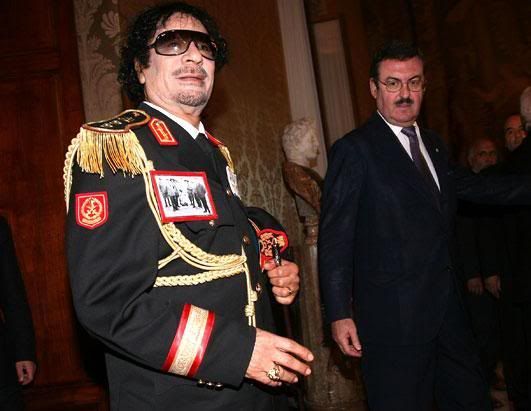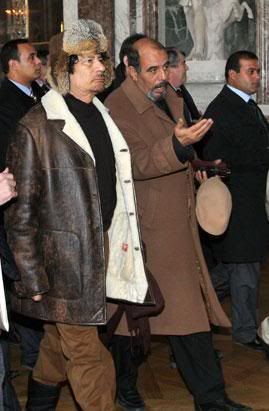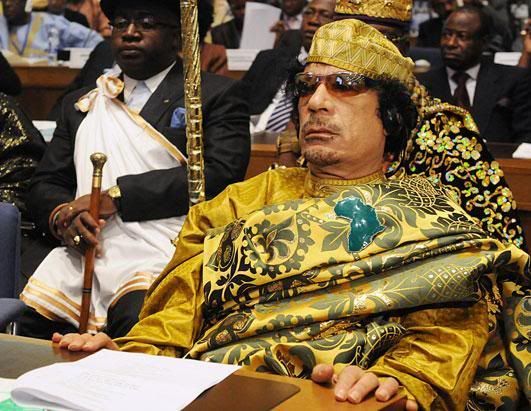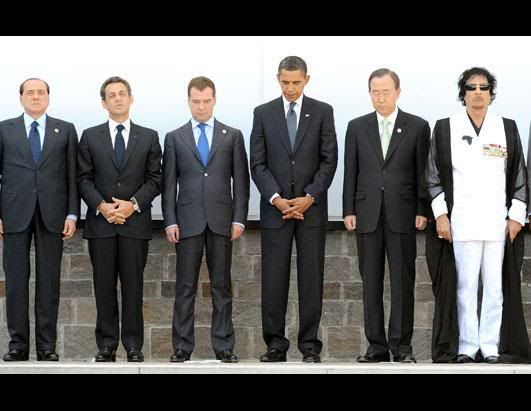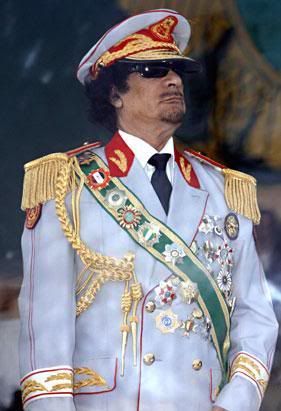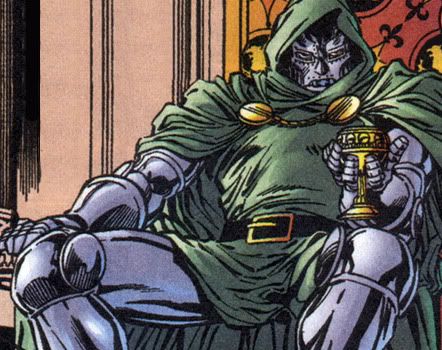 Okay, that last one isn't him. Wouldn't it be more awesome if it was?
And now, here is Exhibit B.
MISSING IN ACTION: Where Is Col. Qaddafi's Security Brigade Of Amazonian Virgins?

UPDATE: Col. Qaddafi gave a rambling and defiant speech today. The question remains to what degree are his personal security forces loyal.

Russia Today reported that his personal security brigade known as Mohammed Al Migraif has joined the protests. However, just minutes ago former Libyan official Nouri al-Mismari said that
IF Mohammed Al Migraif deserts Qaddafi he will be finished.

Presumably Mohammed Al Migraif is not the same as his legendary Amazonian Guard, 40 hand-picked virgins trained in martial arts.

Here are some videos of the Colonel traveling with his bodyguard of virgins:


And finally, a long, long rambling speech that would make even Cobra Commander whisper to Destro "this guy is nuts."
It astounds me that a guy so evidently cuckoo managed to stay in power of a country for so long. I almost feel bad that we're gonna lose him any day now. He's like the closest thing we'll ever have to a comic book supervillain.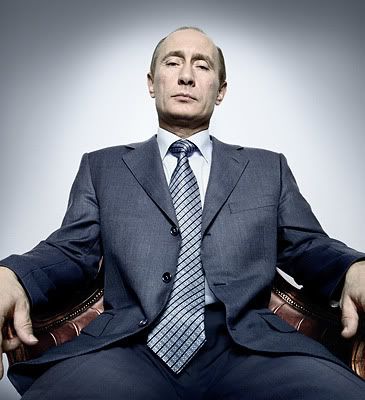 Sigh... it's just NOT THE SAME!!!!!!